Test Sound Generator for 100 Volt ELA Systems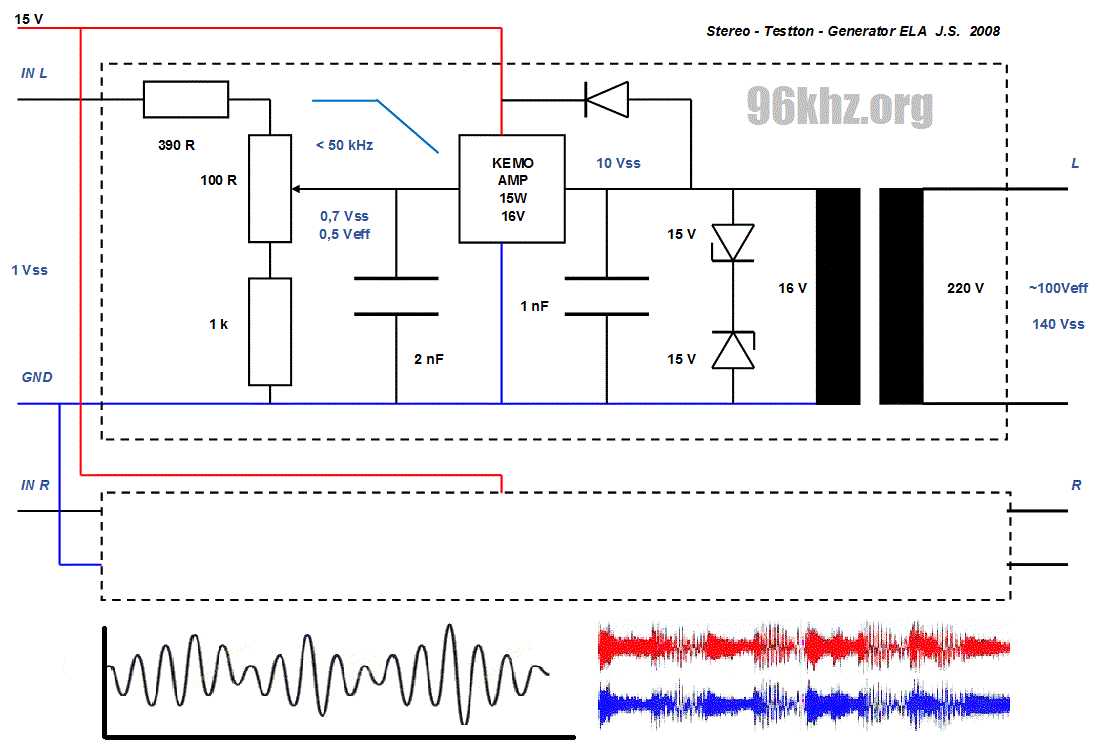 g this dynamically it is possible to change a given clock frequency by only a small percentages.
With this circuit it is possible to generate a test audio signal compattible with ELA - systems for 100 Volts.
Any wave form is possible.
The sound is generated with Steinberg Wavelab as a common stereo signal at 24 Bit / 96 kHz.

A 1000 mV Signal is directly converted to 100Vss at the output by both calibrated amplification and linear equalization in Wavelab in order to compensate the transformer's behaviour.
Also the FPGA-Signal-Synthesizer can be used to drive the circuit.
See also Test Signal Generator