Introduction to Quadratic residue diffusers

In modern studio design acoustic diffusers are used to control wall reflections and create a smoothed sound environment to make it easier for the mixing engineer to judge the true sound of a recording.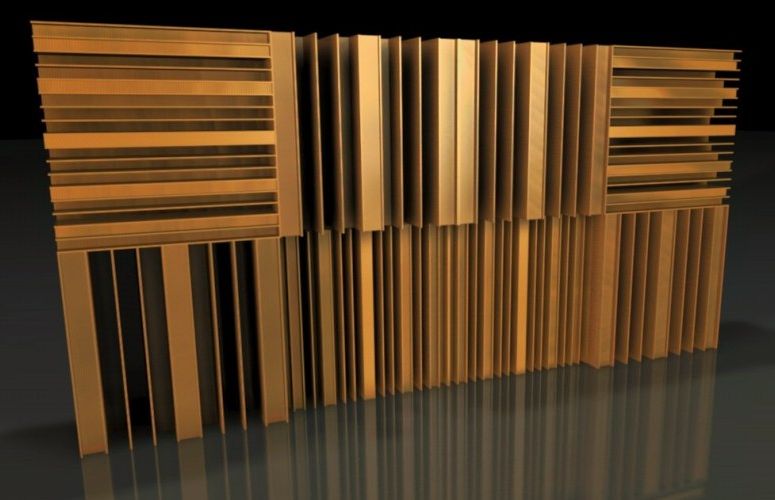 acoustic diffuser with two different elements


QRD - Sound Treatment
A common method of defining the wells' depth is to use the residue value of a division from the square of the coordinate and a prime figure.

Quadratic residue diffuser using 11 wells per period.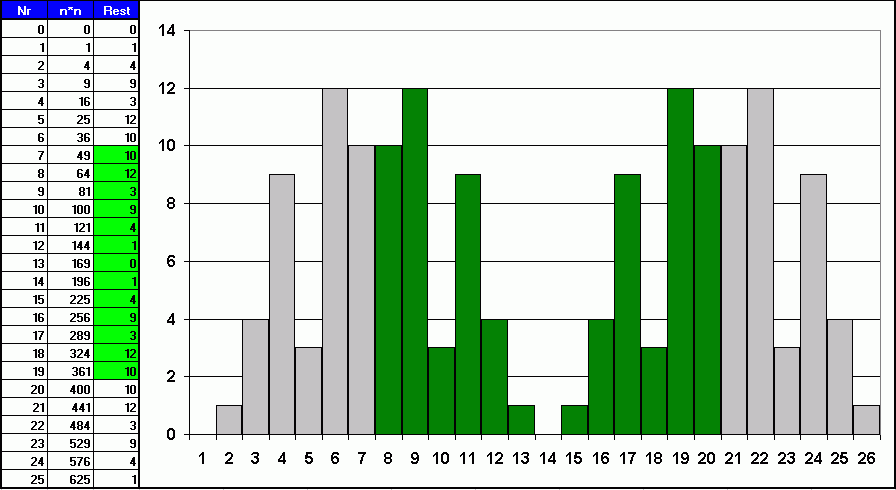 Quadratic residue diffuser using 13 wells per period.
Issue
Because of mathematical reasons the resulting well depths are fully symmetrical around a special number of well (here the well 0). This special well can be left away of use in halves left and right from the diffuser.
Conclusion and Summary
Quadratic equations can be used to obtain an alternative kind of sound diffusers.
See the former article about Diffuser Concepts
You may also want to have a look at the article Studio Design