See the image below to get an impression about the possible reflections in a standard square room: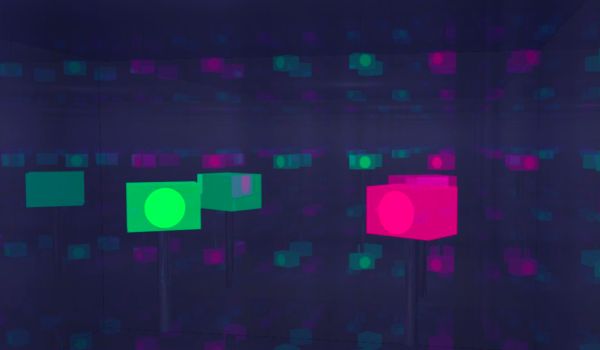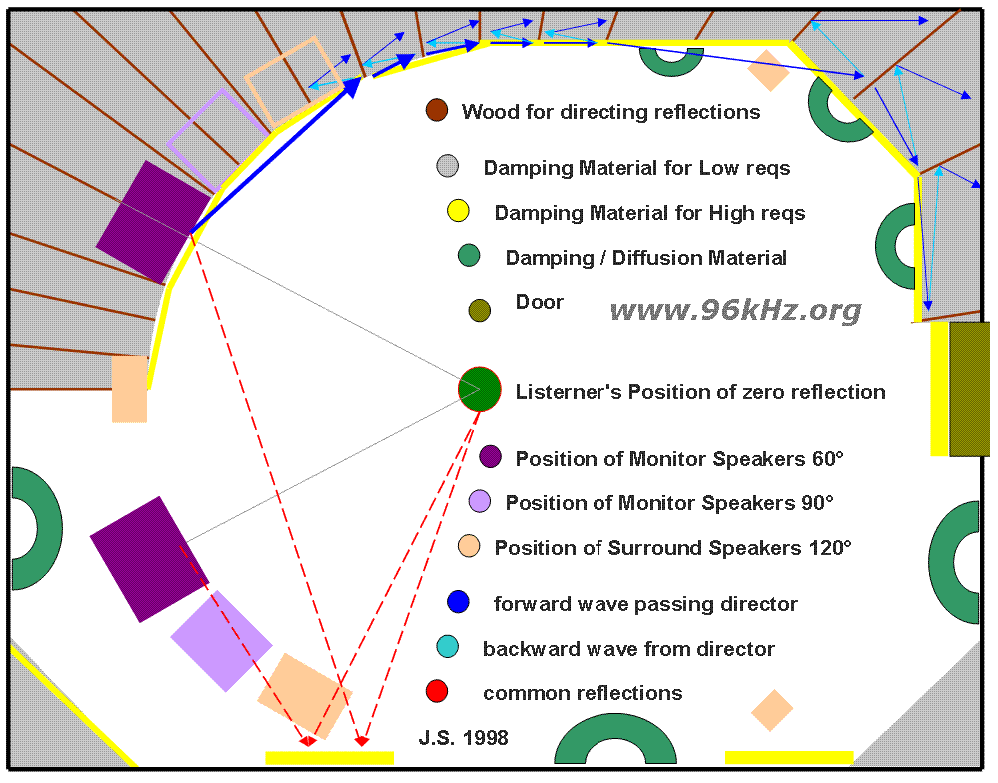 This concept has been developed already 5 years ago and initially realized in a former recording studio. The concept bases on a mixture of diffusion and refraction with super imposed waves especially in the bass region.
An optimized concept with more bass diffusion and less coherent reflection is shown in the image below: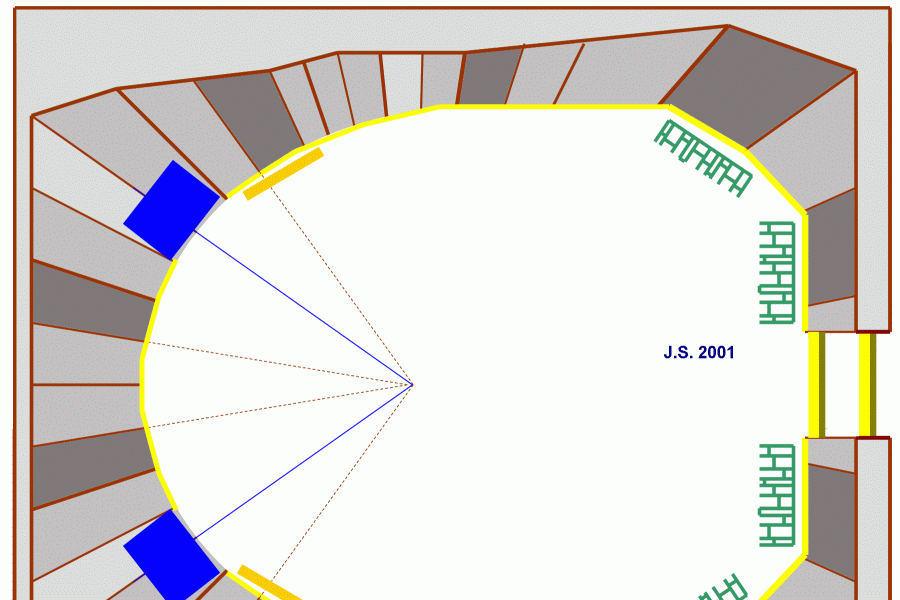 The cells have more differing size now and are filled with material with different damping properties. Also the directors have not the same thickness. Additionally one can find diffusors for higher frequencies and absorbers for direct response suppression.
Read more in these articles:
© 2002 J.S.