A parametric hysteresis model

This page showes some saturation functions with hysteresis as it occurs in typical magnetic materials. The behavior of the curves is static and accomplished with the control of the X-coordinate only. With the help of some standardized saturation curves, the principle behavior of such materials can be approximately reproduced, including soft and hard saturation and variable points of magnetic remanence.

static hysteresis behavior with saturation equations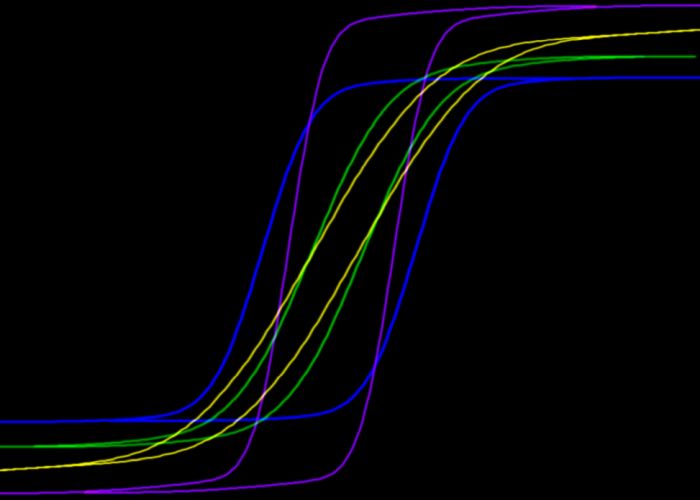 The steepness of the curves and the level of saturation can be easily adjusted by superimposing 2 selected saturation functions.
wave shaping with saturation functions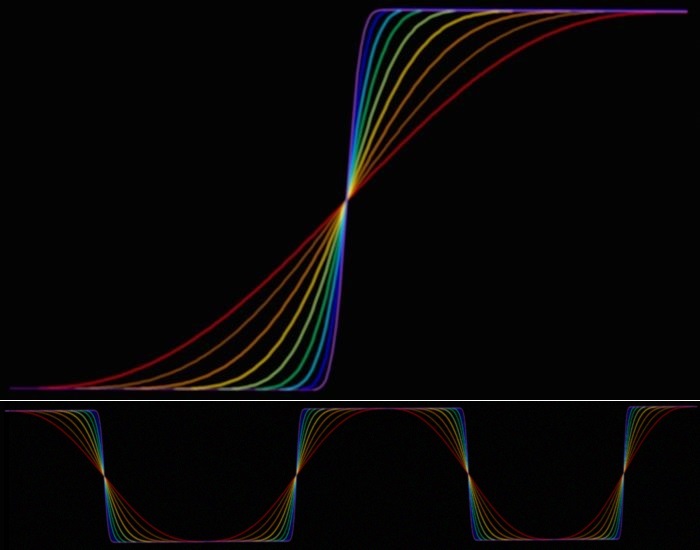 The saturation curves were derived from simple polynom equations. The individual steepness of the curves and the point of saturation can be easily adjusted to control harmonics. This is essential when applying them to audio signals.
A frequency-dependent behavior can be simulated approximately by changing the curves during use.
A complete model with parameterization is available as C code.
Read more about my saturation functions here Saturation Equations
Read more about my magnetic models here Jiles Atherton Model