32

rotary
encoders

10 bits
accuracy

1024
steps
resolution

acceleration
option

fine
tuning
option

a 32 / 72 channel MIDI controller for the mixing console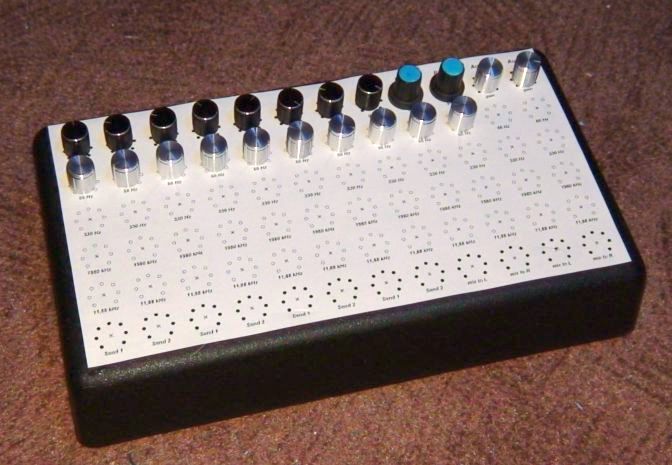 32 rotary encoders are included in the box. A Xilinx FPGA is used to interpret the movement information and send it over 460kbaud serial interface to the computer or the DIY audio workstation. The controller data is 10 bits with 1024 step resolution using intelligent acceleration. The FPGA is also used to control the data streams. See an older version of my MIDI Controller for more details.


If desired the transmission speed could be increased up to 920kbaud, but 460k is the limit of my PC's UART interface. The data format follows my improved MIDI 2000.

Standard CTRL setup for Mixing Console Function: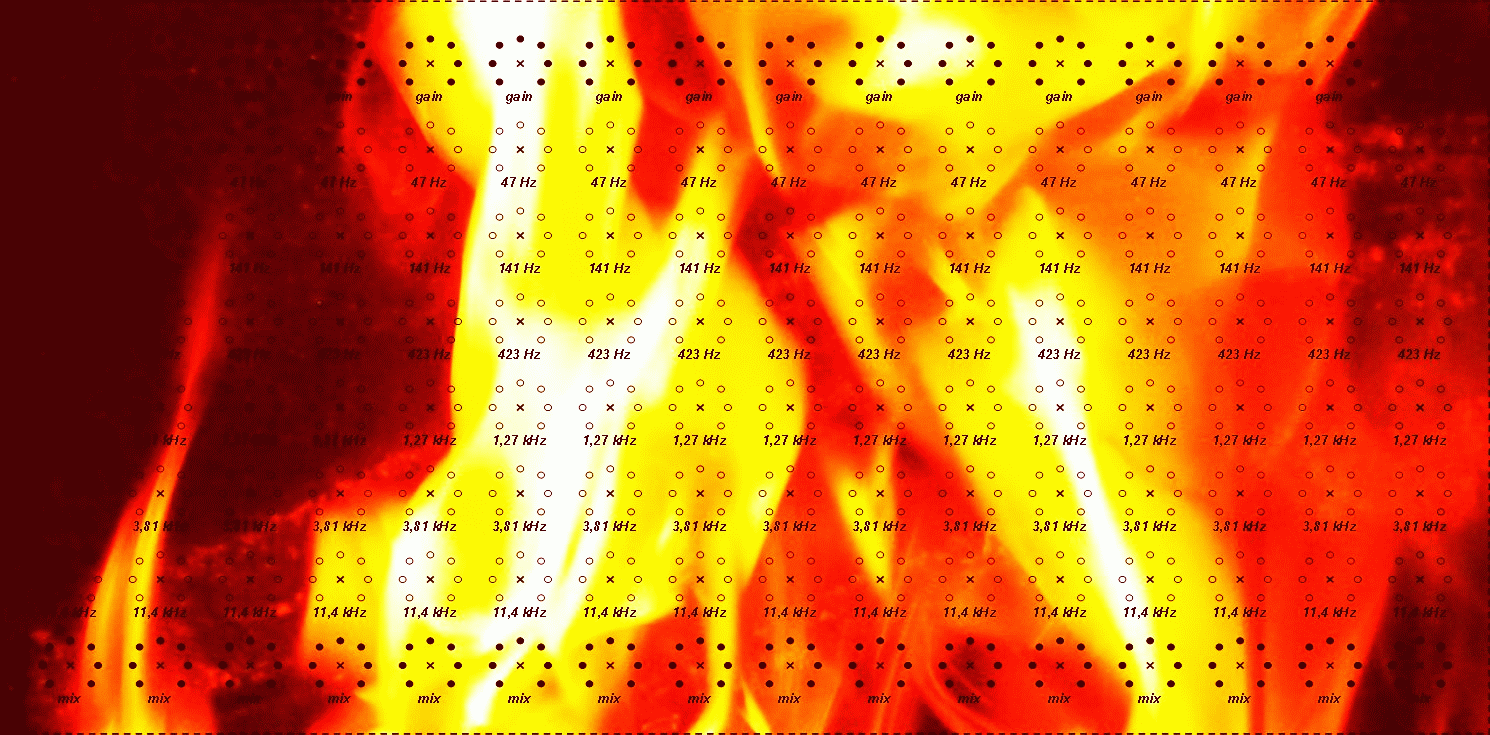 Setup for Equalizer Controller Option: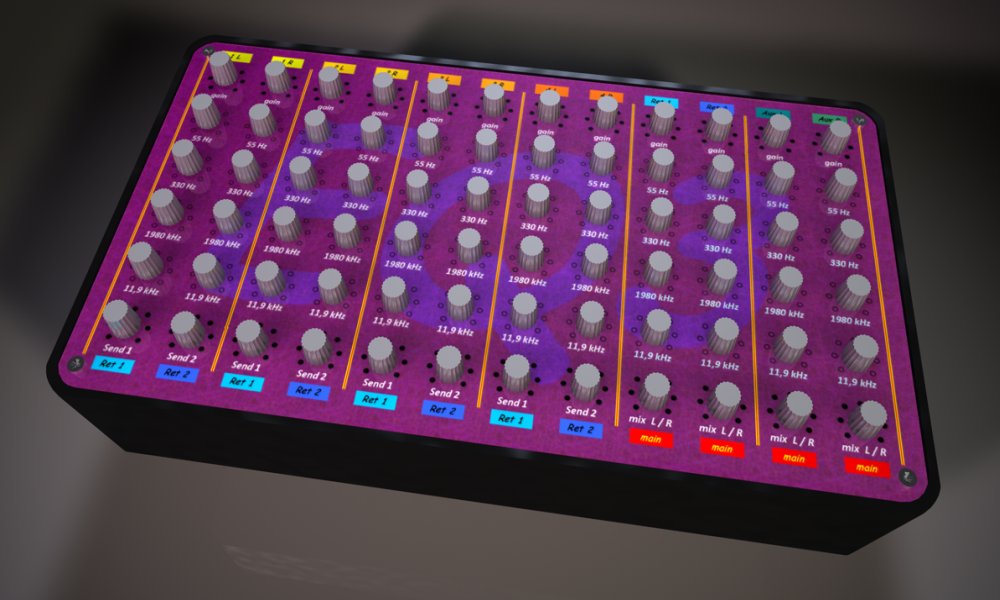 A next step is to enhance the controller by more channels to achieve 72 channels and implement the MIDI over S/PDIF for fast transmission and adaption to the workstation. Visualization is done with the Virtual Digital Mixer GUI.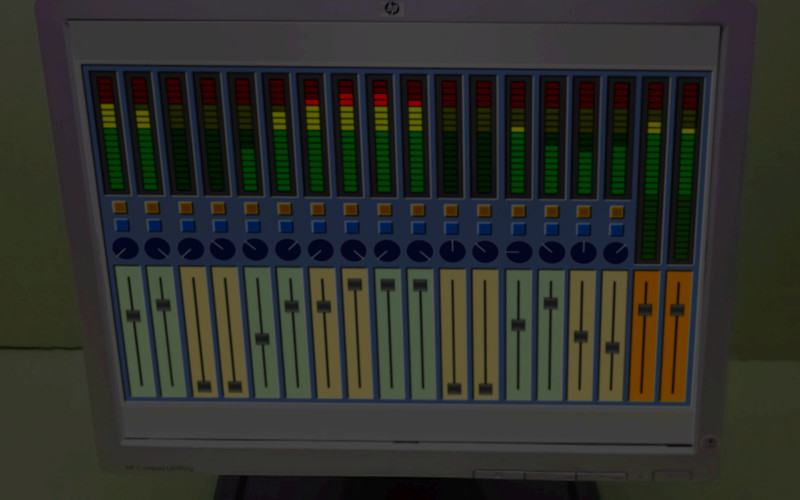 See another Version of the MIDI Controller 15