15
endless
rotary
encoders

aluminum
knobs
for good
feeling

manual
fine tuning when pressing
push button

15 channel MIDI controller
.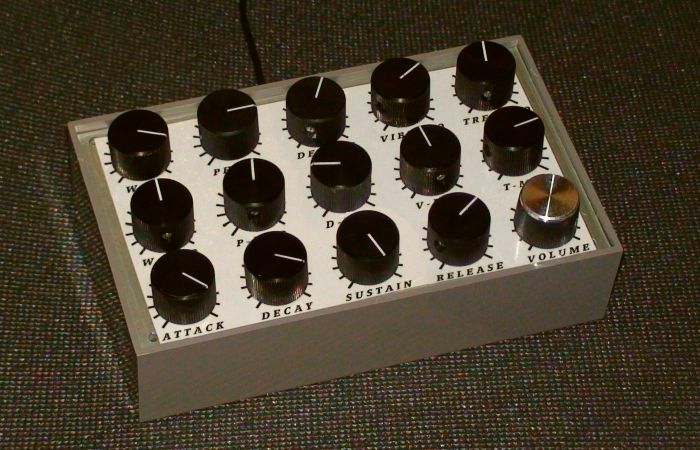 15 rotary encoders of ALPS with pushbuttons are included in the box. A Xilinx PLD is used to generate the MIDI information and send it to the computer or the digital audio workstation.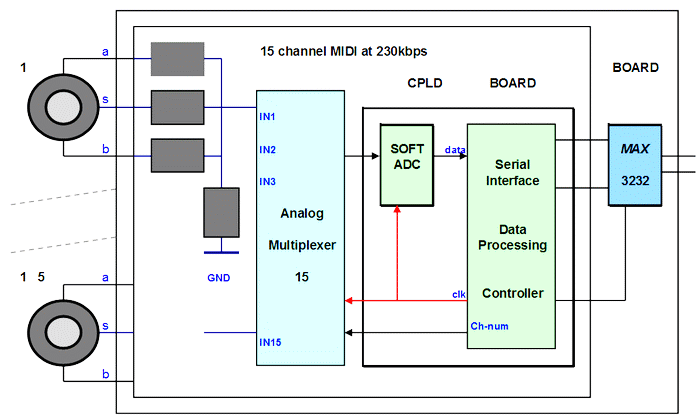 The state of the 3 pins of each encoder is transformed to an analog voltage with a common R2R-resistor configuration and then multiplexed to a software based ADC. The Soft-ADC is realized by a simple triangle PWM-logic inside the digital circuit which uses the PLD's IO-pin as a comparator to detect the analog voltage indirectly. With a 16MHz-PWM more than 10 voltage values can by discovered within 30us thus leading to a sample frequency for each controller pin of 2kHz.


The controller data can be adjusted. For fine resolution the push button switches a movement multiplier from 1,2,4, 8 and 16. Accelleation can be added to if desired.

The front can be exchanged. For synthesizer control the following option:

WAVE SELECT, PHASE, DETUNE, VIBRATO, TREMOLO
5 LFOs as modifiers for WAVE SELECT, PHASE, DETUNE, VIBRATO, TREMOLO
ATTACK, DECAY, SUSTAIN, RELEASE, MAIN VOLUME

The Controller is used together with my Roland VA-76, KORG ix300 and my Audio Workstation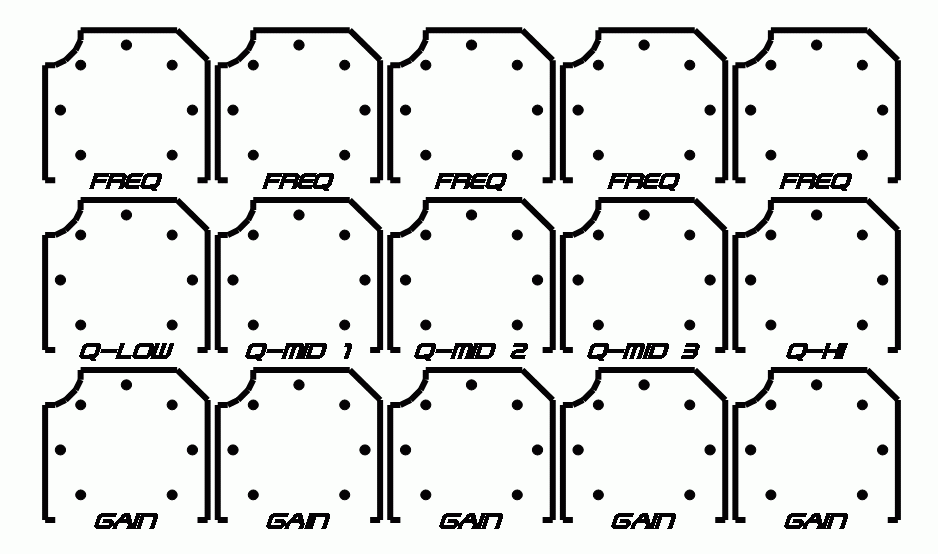 Skin for the MIDI Controller to run digital filters

See the special MIDI 2000 protocol here