Spartan 6



48kHz
96kHz
192kHz

sample rates


1280x1024
VGA

1600x1200
DVI

1920x1080
HDMI



48kHz
96kHz
192kHz


Audio DSP


Base Hardware Unit

Spartan 6 FPGA board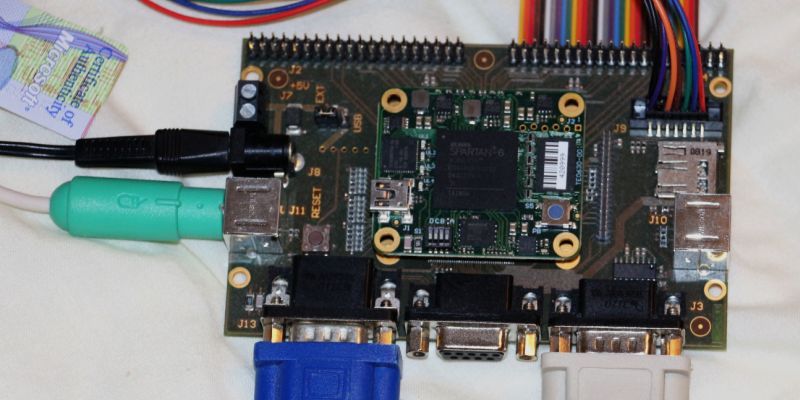 The Trenz Spartan 6 board is used to implement a graphical visualization of the incoming digital audio. The board analyzes the digital audio data from S/PDIF or I2C. Mouse an keyboard control is available too.


Graphical Audio Visualizer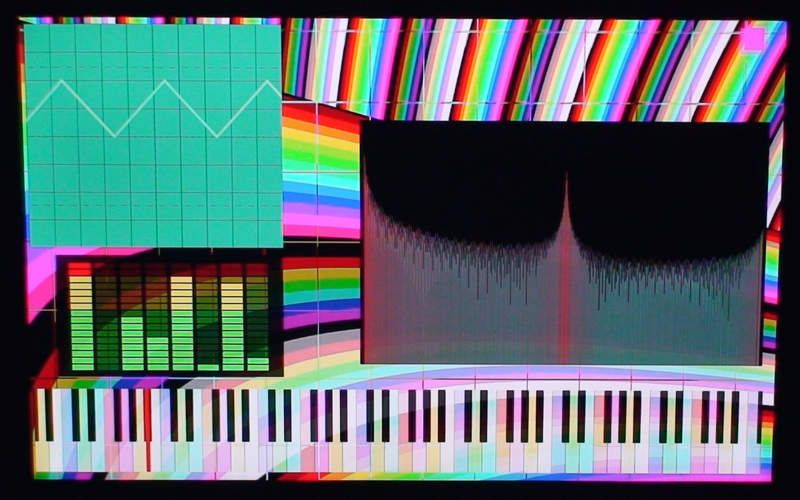 The 5-bit-VGA interface with dithering is used to generate a HDMI-like signal of 1920x1080 resolution with a refresh rate of either 50Hz or 60Hz. Also 1600x1200 resolution is possible. The smaller format of SXVGA 1280x1024 can be run up to 120Hz.

See my VGA-Core project at www.mikrocontroller.net

The audio analysis is performed by the audio2midi-unit of the FPGA-DSP. Unlike I did it in the former version, the analog representation of the audio is now fully digitally done by displaying on a virtual oscilloscope. An optimized FFT-analysis of the pre-filtered audio data is performed to detect the detailed frequency and display it at the virtual keyboard. The audio data is used to create visual effects in the background.

click here to see the former version of the visualizer