Pyratone II - A virtual analog synthesizer
(c) 2007 Jürgen Schuhmacher
Subject
This project intends to create a fully working studio device from my FPGA Music Workstation.
Hardware
Altera Quartus Cyclone II Audio Synthesizer
.
Block Diagram of the Synthesizer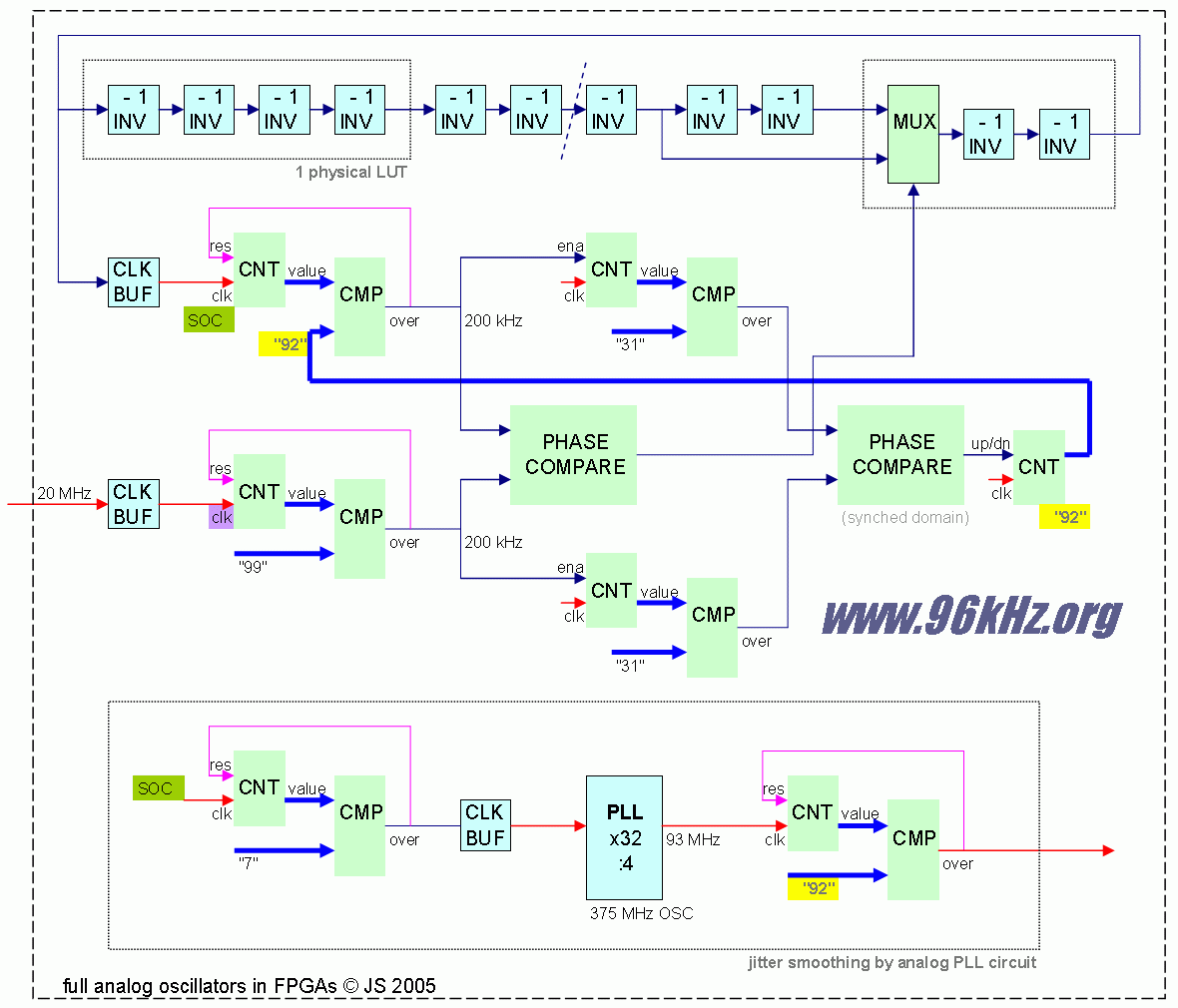 Hardware Details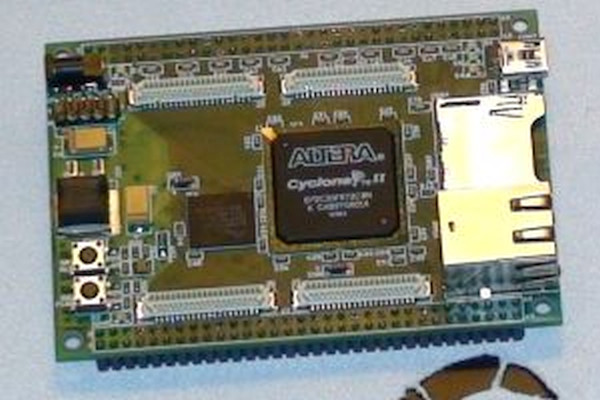 Design view of the device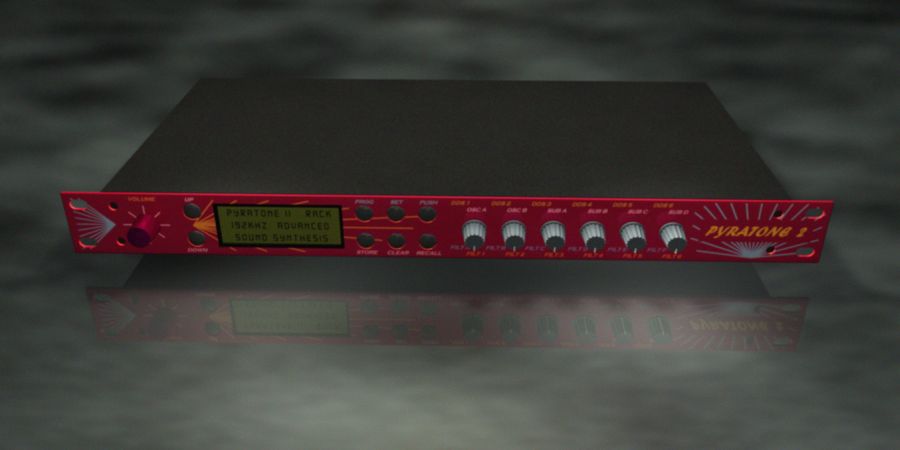 Cinema 4D Design of the Version 2 of the Rack VA-Synthesizer.
The new version will have two more rotary encoders.
The FPGA Design is done with Quartus II. The Signal Processing is fully digital. No analog outputs anymore.
Internal View
The FPGA-Base Board with Power Supply. Again and unlike planned, no display was used. Instead VGA-monitoring applies.

See also the former Version with a Spartan 3E FPGA: Pyratone I

J S. 2007