ILLEGAL COPY OF www96kHz.org found !!!

IN SEPTEMBER 2013, I WAS INFORMED ABOUT THE FACT, THAT SOMEBODY

HAS STOLEN PARTS OF MY WEBCONTENT

AND RELOADED IT ONTO www 96khz co uk. PLEASE NOTE THAT

THIS IS NOT MY DOMAIN AT ALL!

PLEASE SEE THE WHOIS RECORDS FROM SEPT 2013, LIKE PROVIDED BY MY ISP SUPPORT "ALLINKL.COM":


##########################
Domain name:
96khz.co.uk

Registrant:
Ludwig Rhys

Registrant type:
Unknown

Registrant's address:
386 Ground Dove Cir
Plano
Texas
75001
United States

Registrar:


GoDaddy.com

, LLP. [Tag = GODADDY]
URL: http://www.godaddy.com

Relevant dates:
Registered on: 08-Aug-2013
Expiry date: 08-Aug-2014
Last updated: 16-Aug-2013

Registration status:
Registered until expiry date.

Name servers:
jack.ns.cloudflare.com
zara.ns.cloudflare.com

WHOIS lookup made at 21:15:06 09-Sep-2013


THE PERSON RUNNING THIS SITE WAS ADVERTISING FOR

UGG BOOTS

, USING MY PROFESSIONAL AUDIO WEBCONTENT TO GAIN ATTENTION. I FOUND MORE THAN 10 PAGES COPIED INCLUDING IMAGES AND VHDL EXPLAINATIONS.

HE EVEN COPIED MY IMPRINT

!

I COMPLAINED AT THE SUPPORT AT THE MENTIONED HOST "

GODADDY

" TWICE BUT THERE WAS NO REACTION! AFTER THE THIRD COMPLAINED I RECEIVED A NOTIFICATION EMAIL WITH A TRACK NUMBER, BUT NOTHING ELSE FOLLOWED. I ALSO WROTE TO

CLOUDFLARE

- NO REACTION AT ALL!


THEREFORE ON SEPTEMBER 11th,

I REMOVED MY COMPLETE CONTENT

AS A PROTEST AGAINST PIRACY OF INTELLECTUAL PROPERTY.



update september 14th:

THE ORGANISATION MANAGING THE CO.UK ADRESSES HAS BEEN INFORMED.



update september 21st:

STILL NO REACTION OF GODADDY.



I complained to the linked UGG reseller, asking for an explanation. No reaction.



MY PRO AUDIO SITE STAYS CLOSED!



update october 2nd:

I got informed by several users of audio forums world wide, that a discussion takes place about the removed audio documents, linked from there. Also a WIKIPEDIA - Editor told me, that links in there had to be removed and asked me to restore some docs, so I reloaded several of the docs again to make them available to the public again.



update october 5th:

In the meanwhile the webmaster of 96khz co uk replaced the main site and directly performed advertising for UGG boots on the toplevel: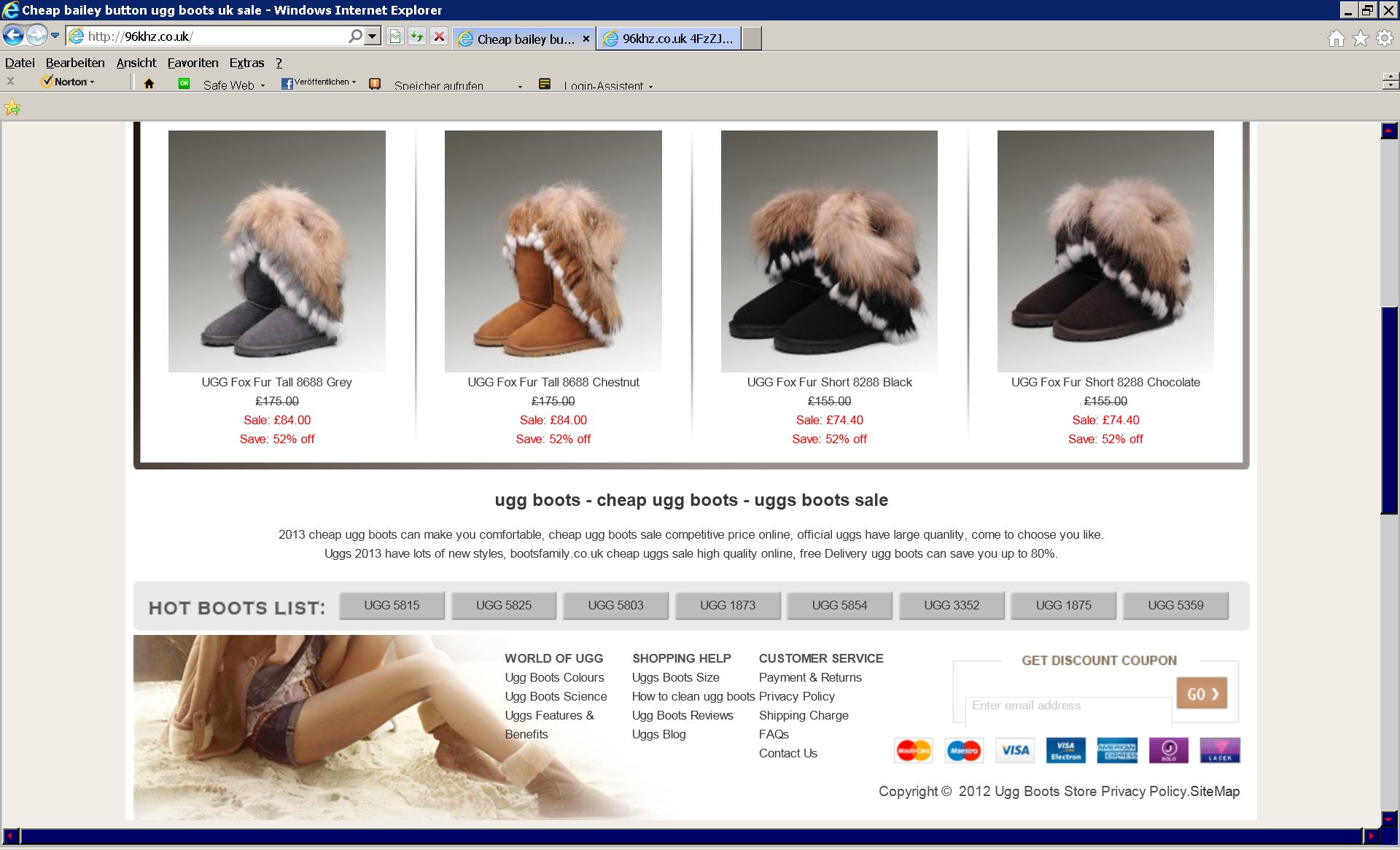 large version



please compare the blue rulers which have been always been my design for more than 10 years now.

Other
pages also still contain my content according to this search: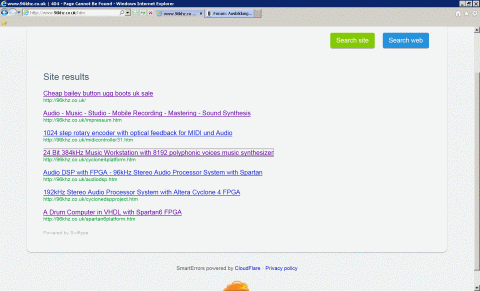 klick for a arge version

... such as my current drum computer page: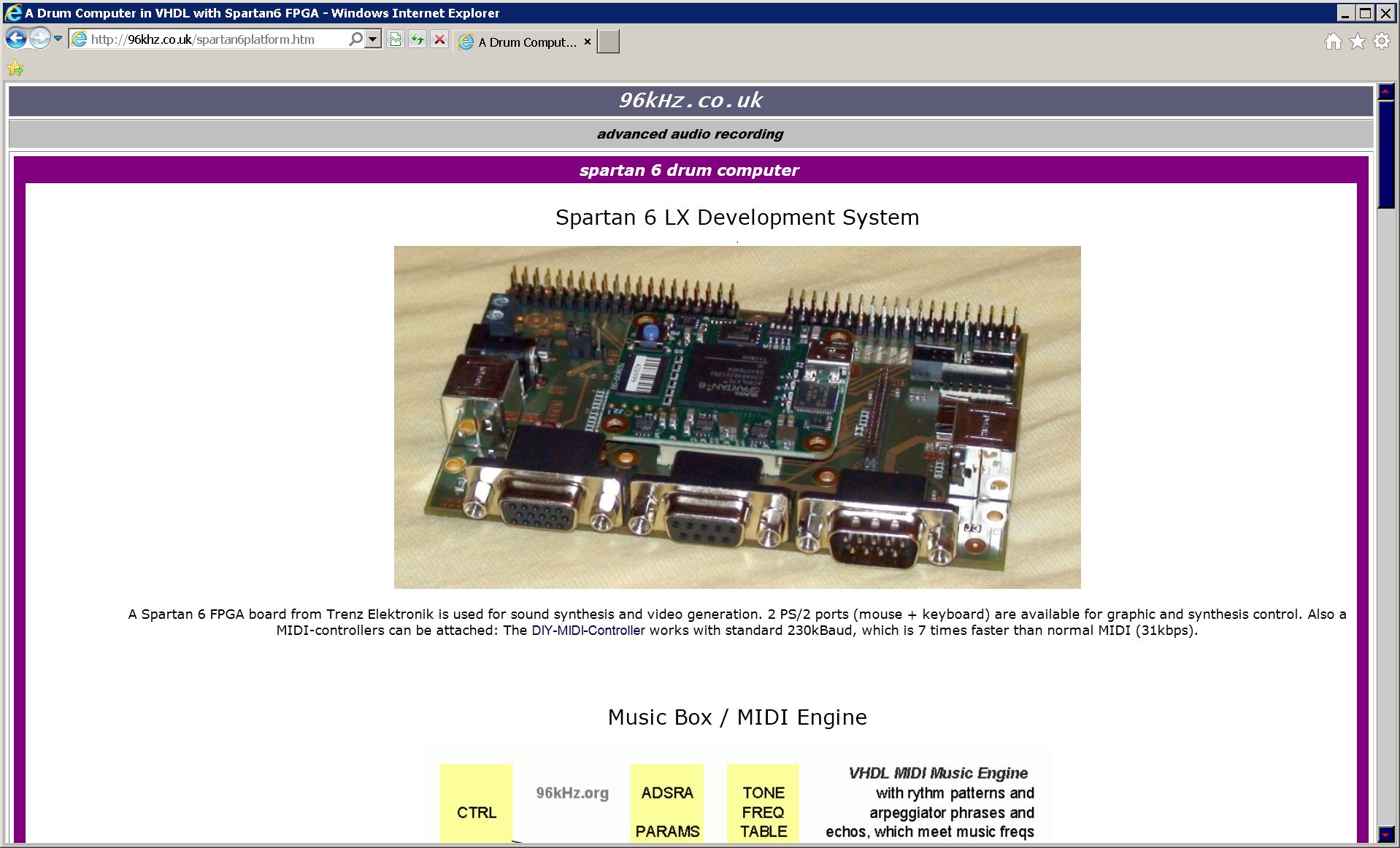 large version

please look at the illegal faked name "96khz.co.uk" in the head line

and also the HTML. Several sites were even listed in
GOOGLE
search, typing e.g. the phrase "drum computer VHDL" or "audio dsp".

Incredibly google lists the fakes but not mine!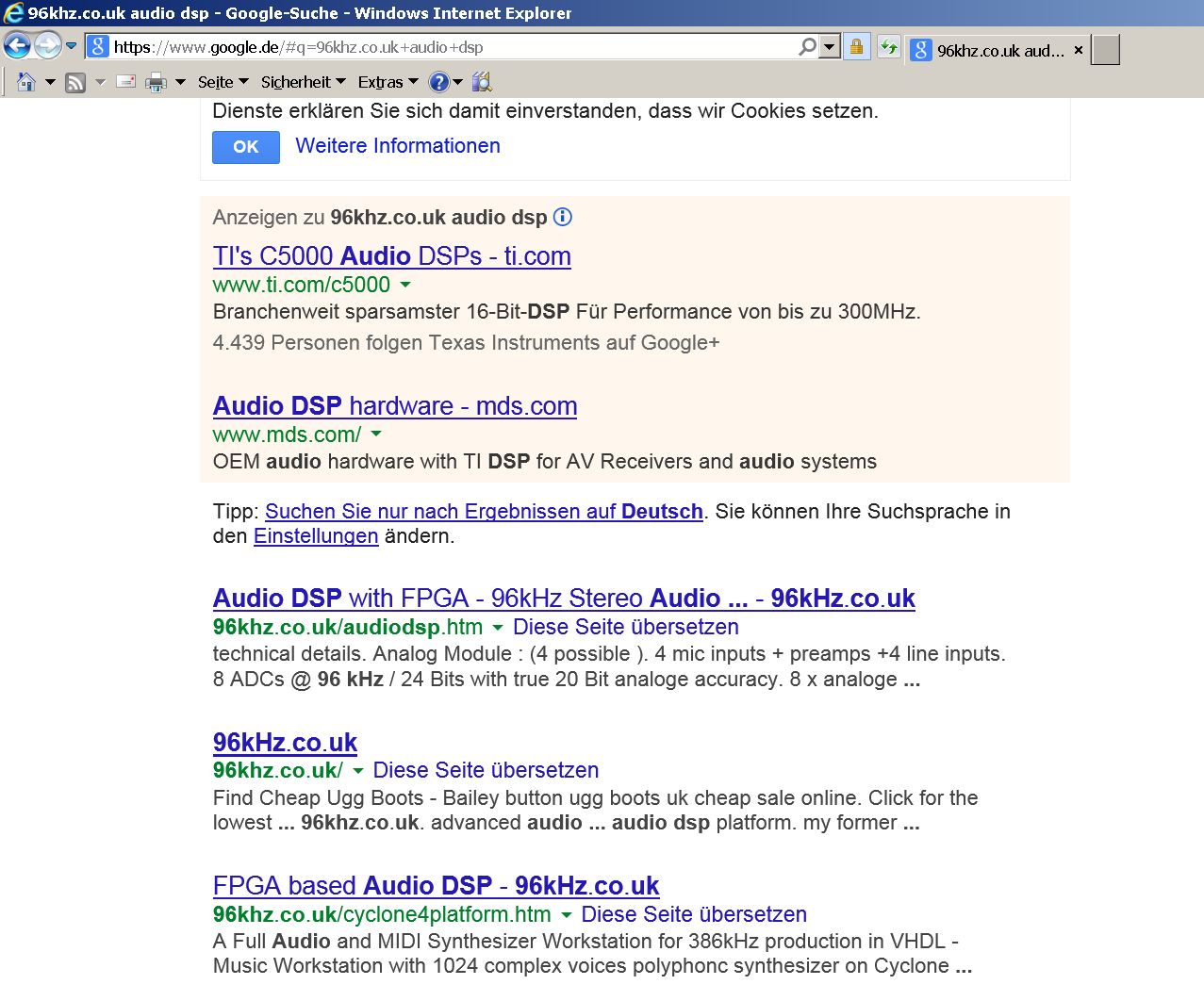 GOOGLE

HAS BEEN INFORMED ABOUT THE FACT, THAT THEY ARE

ADVERTISING FOR ILLEGAL SITES.


update october 15th:

No reaction of google so far.

I wrote a complaint to

UGG Australia, describing the problem and asked for an explanation. The web form says it has been received.
The faked website now look like this: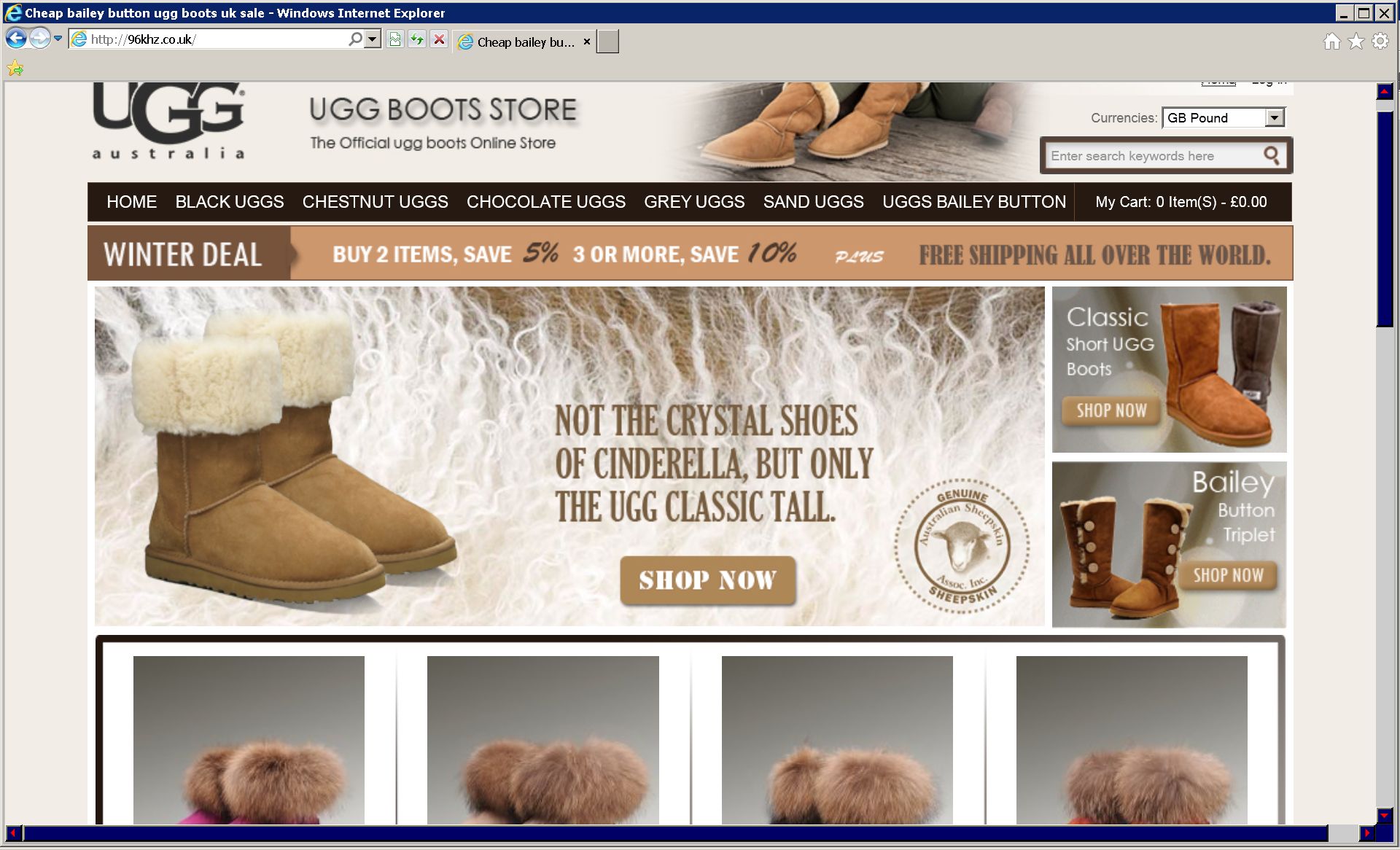 large version


and still shows my imprint! See the unchanged URL in the image!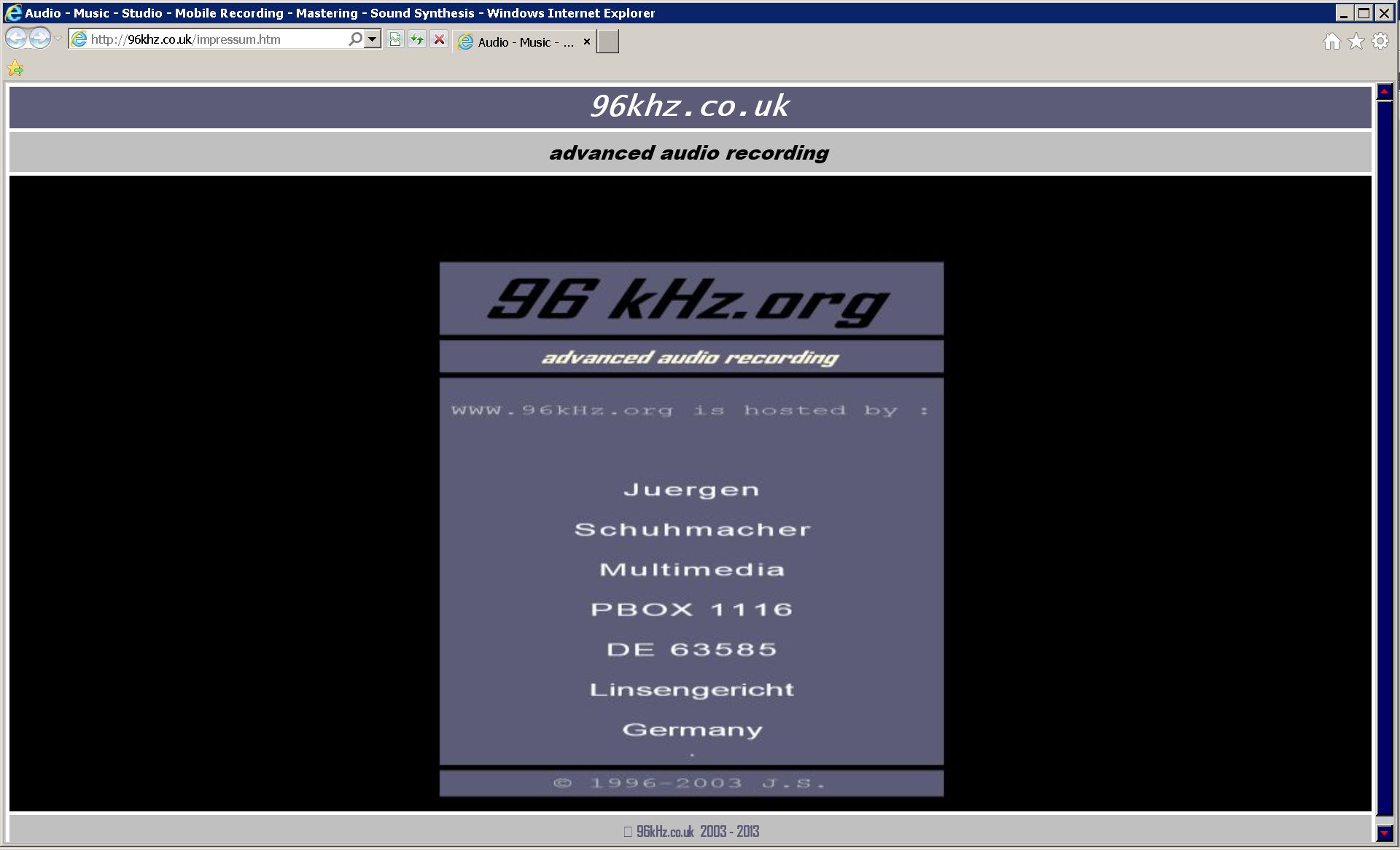 large version

THE ORG.UK

ORGANISATION MANAGING THIS ILLEGAL DOMAIN HAS AGAIN BEEN CONTACTED, SINCE THEY

DID NOT REACT

SO FAR.

GOOGLE

HAS BEEN ASK A

SECOND TIME, NOT TO LIST THESE SEARCH RESULTS ANYMORE.


update november 11th:

UGG Australia reacted, but did not respond as expected. They seem to have no big problem with such sites and just recommend not to buy there. Obviously they are not going to do anything against them.


update november 17th:

THE ORG.UK ORGANISATION WROTE BACK AND PROMISSED TO CONTACT THE PERSON, IF THE WRONG DATA BASE ENTRY PERSISTS.


update december 14th:

I WROTE AGAIN TO ORG.UK

AND COMPLAINED ABOUT THE SITE, AND ASKED IF THEY HAD NEW INFORMATON FOR ME. I LEARNED, THAT THEY

HAD DONE NOTHING

IN THE MEANWHILE :-( THE
ILLEGAL UGG BOOT SITE
STILL EXISTS. THE WAYBACK ARCHIEVE REPORTS TWO SCANS: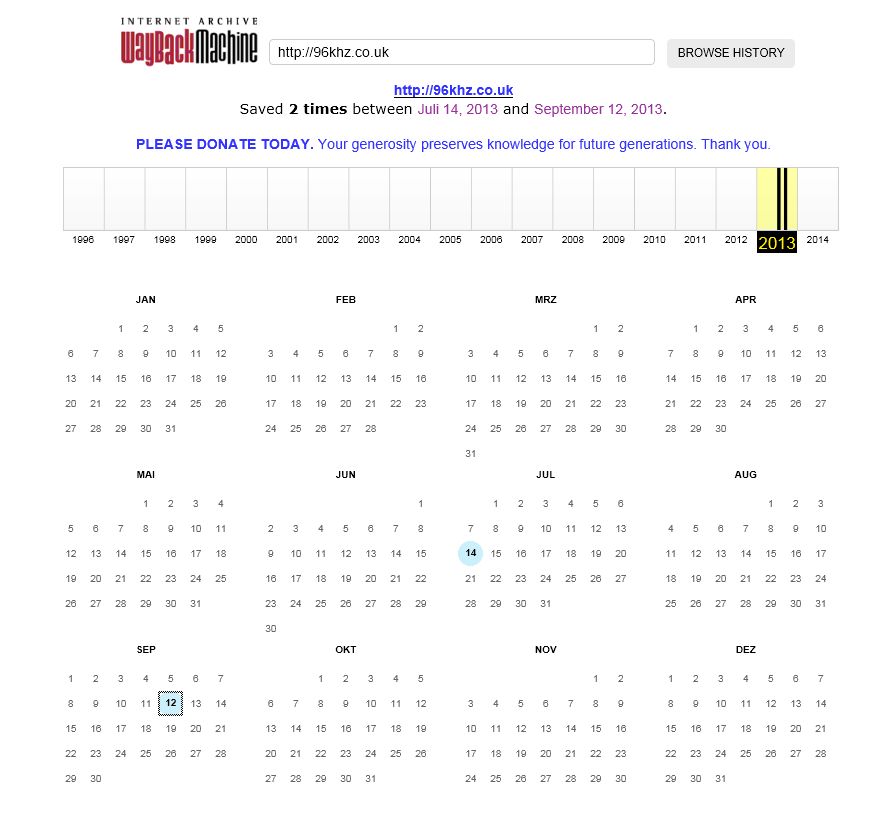 update january 15th:


THE
ORG.UK
ORGANISATION WAS AGAIN INFORMED ONCE MORE, TO FINALLY STOP
SUPPORTING ILLEGALLY COPIED CONTENT
.



update february 23rd:

Still no reaction anymore from them, but the website cannot be accessed anymore. Debris can be found here: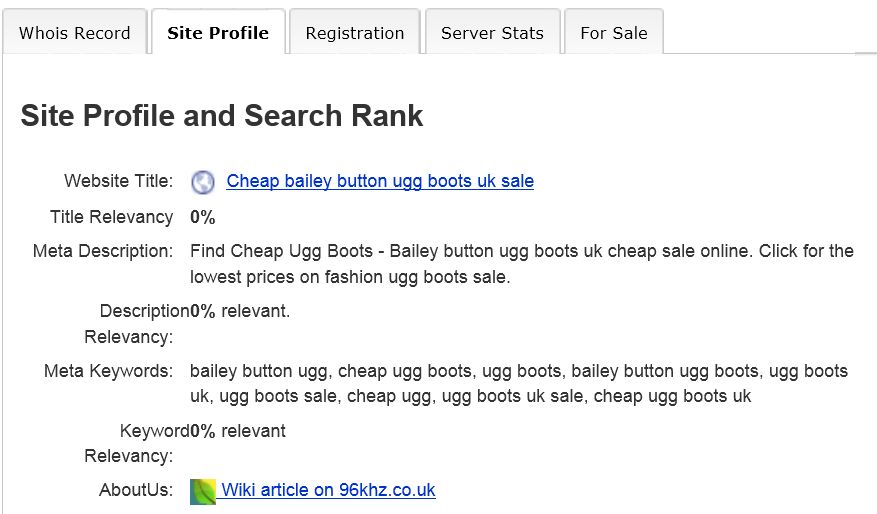 update march 13th:

The fake website seems to be offline, but obviously is still registered. A lot of entries can still be found in google, similar to this here: UGG boot sale URLM-Database tells about the current server: ENOM(?)


update march 28th:



The 96kHz.co.uk is again available for sale, so the next faker can take it and start his business.




Summary:

Internet authorities need about 6 months to react and stop illegal websites even if they are very obvious fakes which can be verified with only one mouse click. Poor!

Nothing more to say about that ...