16
cannel

virtual

audio
&
midi

mixing

console

16 channel Virtual Mixer
.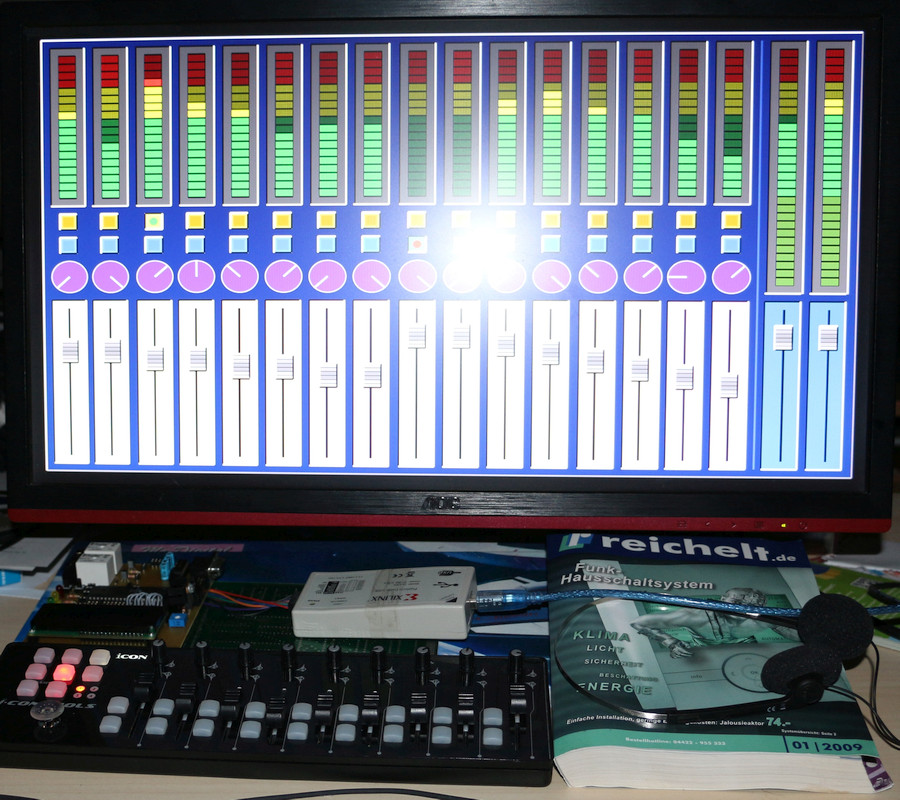 A simple GUI is used to visualize the position of the rotary encoders of my MIDI Controllers like AudioFire and represent the level meters of the individual channel and the main stereo mix.

The Controller can be used to control all channels in the FPGA workstation such as MIDI-mixing and also Audio-Mixing with 72 channels of 96kHz sample rate.

Read more about the virtual Digital Mixer.

Read more about the FPGA DSP workstation Cyclone III Audio DSP.